Each boat is built to your specifications and satisfaction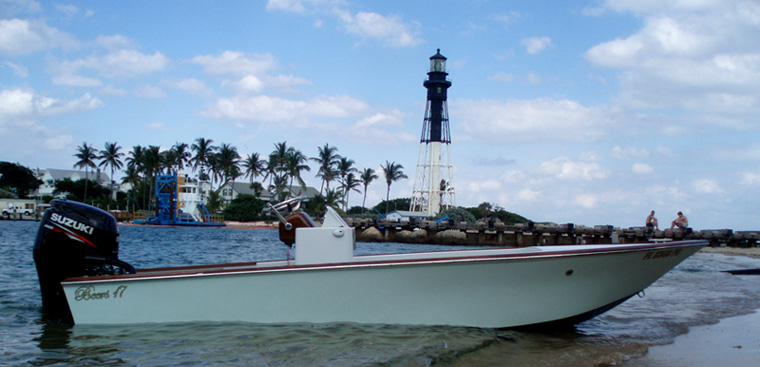 Once we know exactly what you are looking for in your customized boat, the building begins.
We fiberglass the whole boat inside and out with epoxy saturated 18oz. woven roving. The transom is made of 100% mantex space age composite material which is super high density fiberglass reinforced urethane foam. Lighter than wood, it will not rot and will not absorb water. The skeleton, keel, stringers and battens are made of Douglas fir. We then sheet the boat with Okoume marine plywood.
Quality built-cold molded
12" draft-6' beam
50MPH-90 Suzuki-4 Stroke
1,200 lb. with motor
Lightweight and strong construction
Finest quality teak on: